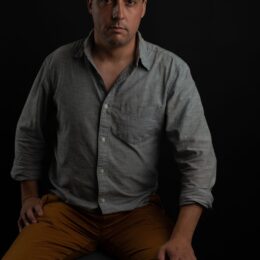 The retreat offers adults the opportunity to work on personal creative writing, share their work, receive feedback, and interact with others interested in writing.  Writers have the opportunity to work in the Barn-Studio where Ernest Hemingway wrote during visits to Piggott.  Not all writers come with something in mind to write, but many do.  The retreat is structured to be interactive, a time when friendships are formed, craft is honed, and creativity is enhanced.
This year's Hemingway-Pfeiffer Writer-in-Residence Matt Gallagher will serve as mentor for the retreat.  Gallagher is the author of the novels Empire City and Youngblood, a finalist for the Dayton Literary Peace Prize. His work has appeared in Esquire, ESPN, The New York Times, The Paris Review and Wired, among other places. He's also the author of the Iraq war memoir Kaboom and coeditor of, and contributor to, the short fiction collection Fire & Forget: Short Stories from the Long War.
A graduate of Wake Forest and Columbia, Gallagher is a 2021-23 fellow with the Tulsa Artist Fellowship, based in Green Country, Oklahoma. He lives with his wife and sons in Tulsa, and works remotely as a writing instructor for New York University's English Department's Words After War, a workshop devoted to bringing veterans and civilians together to study conflict literature.
For more information on the retreat, click here.