Writers' Retreats
The Hemingway-Pfeiffer Museum and Educational Center holds two Writers' Retreats annually. These retreats offer writers the opportunity to work with professional mentors, to network with other writers, and to build lasting relationships. Throughout the retreats, writers have the opportunity to work in Hemingway's Barn Studio. Participants come from all backgrounds and experience levels. Not all come with something in mind to write, but many do. And, of course, we invite all of our past participants who become published to return for a reading and to celebrate with us.
June 13-17, 2022
The mentor for this summer's retreat will be 2022 Hemingway-Pfeiffer Writer-in-Residence Matt Gallagher. Gallagher is the author of the novels Empire City and Youngblood, a finalist for the Dayton Literary Peace Prize. His work has appeared in Esquire, ESPN, The New York Times, The Paris Review and Wired, among other places. He's also the author of the Iraq war memoir Kaboom and coeditor of, and contributor to, the short fiction collection Fire & Forget: Short Stories from the Long War.
In January 2017, Senator Elizabeth Warren read Gallagher's Boston Globe op-ed "Trump Rejects the Muslims Who Helped Us" on the U.S. Senate Floor, and his work in March 2022 helping train a civilian defense force in Lviv, Ukraine, was featured on CNN's Anderson Cooper 360. Among other media, he's appeared on CBS News Sunday Morning and NPR's The Diane Rehm Show, and he was interviewed at the 92nd Street Y in Manhattan by retired general David H. Petraeus.
A graduate of Wake Forest and Columbia, Gallagher is a 2021-23 fellow with the Tulsa Artist Fellowship, based in Green Country, Oklahoma. He lives with his wife and sons in Tulsa, and works remotely as a writing instructor for New York University's English Department's Words After War, a workshop devoted to bringing veterans and civilians together to study conflict literature. 
You can download the June 2021 Writers' Retreat Registration as a .pdf below. If you do not have Adobe Acrobat reader, you can download the free .pdf viewer here.
Recent Mentors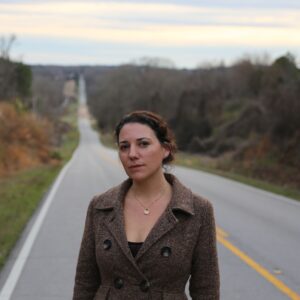 Mary Miller, our 2021 Writer-in-Residence, grew up in Jackson, Mississippi. She is the author of two collections of short stories, Big World (Short Flight/Long Drive Books, 2009), and Always Happy Hour (Liveright, 2017), as well as the novels The Last Days of California (Liveright, 2014) and Biloxi (Liveright, 2019). Her stories have appeared in The Paris Review, Pushcart Prize XLIV, the Oxford American, Norton's Seagull Book of Stories, The Best of McSweeney's Quarterly, American Short Fiction, and many others. She is a former James A. Michener Fellow in Fiction at the University of Texas and John and Renée Grisham Writer-in-Residence at the University of Mississippi. She lives in Oxford, Mississippi with her husband, Lucky, and her dog, Winter.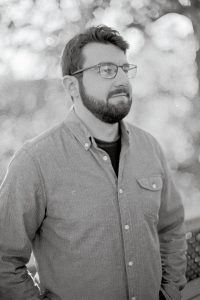 Hugh Martin, 2020 Hemingway-Pfeiffer Writer-in-Residence, is the author of In Country (BOA Editions, Ltd., 2018), The Stick Soldiers (BOA Editions, Ltd., 2013) and So, How Was the War? (Kent State UP, 2010). Martin joined the military three months prior to 9/11, served in Iraq in 2004, and returned home to graduate from Muskingum University in southern Ohio. After completing his six-year enlistment, he spent time working in Ireland, visiting relatives in Poland, and returned to the US to complete an MFA at Arizona State University. Martin is the recipient of a National Endowment for the Arts Fellowship in Literature, a Pushcart Prize, a Yaddo Residency, a Wallace Stegner Fellowship, a Sewanee Writers' Conference Fellowship, a Prague Summer Program Fellowship, and he was the inaugural winner of the Iowa Review Jeff Sharlet Award for Veterans.  His essays and poetry have appeared in various places including PBS Newshour, The New Yorker, The New York Times, Grantland, The Sun, and The Kenyon Review.  He was the 2014-15 Emerging Writer Lecturer at Gettysburg College, and he's currently a Ph.D. candidate at Ohio University.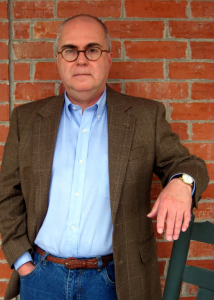 C.D. Albin was born and reared in West Plains, Missouri.  He earned a Doctor of Arts in English from the University of Mississippi and has taught for many years at Missouri State University—West Plains, where he founded Elder Mountain:  A Journal of Ozarks Studies.  He is the author of the story collection Hard Toward Home (Press 53, 2016), which was awarded the Missouri Author Award in Fiction in 2017.  He recently published a collection of poetry Axe, Fire, Mule (Golden Antelope Press, 2018).  In addition, his fiction, poems, and reviews have appeared in a number of periodicals, including Arkansas Review, Cape Rock, Georgia Review, Harvard Review, Natural Bridge, and Slant.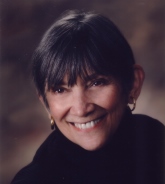 Pat Carr holds a B.A. and M.A. from Rice, a Ph.D. from Tulane and has taught writing and literature in universities and workshops across the country. She's published sixteen books, including The Women in the Mirror, winner of the prestigious Iowa Fiction Award, and Death of a Confederate Colonel, winner of both the PEN Southwest Fiction Award and John Estes Cooke Civil War Fiction Award, and she has over a hundred short stories published in such places as The Southern Review and Best American Short Stories. Her most recent books are a memoir, One Page at a Time (2010), a how-to text, Writing Fiction with Pat Carr (2010), a novella, The Radiance of Fossils (2012), and a collection of short stories, The House of Prytania (2014).