Writers' Retreats
The Hemingway-Pfeiffer Museum and Educational Center holds two Writers' Retreats annually. These retreats offer writers the opportunity to work with professional mentors, to network with other writers, and to build lasting relationships. Throughout the retreats, writers have the opportunity to work in Hemingway's Barn Studio. Participants come from all backgrounds and experience levels. Not all come with something in mind to write, but many do. And, of course, we invite all of our past participants who become published to return for a reading and to celebrate with us.
Hemingway Pfeiffer Summer Writers' Retreat:   November 14-16, 2019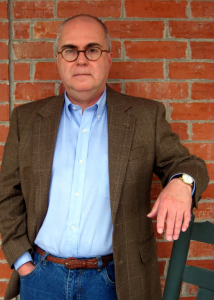 C.D. Albin will serve as mentor for the retreat.  Albin was born and reared in West Plains, Missouri.  He earned a Doctor of Arts in English from the University of Mississippi and has taught for many years at Missouri State University—West Plains, where he founded Elder Mountain:  A Journal of Ozarks Studies.  He is the author of the story collection Hard Toward Home (Press 53, 2016), which was awarded the Missouri Author Award in Fiction in 2017.  He recently published a collection of poetry Axe, Fire, Mule (Golden Antelope Press, 2018).  In addition, his fiction, poems, and reviews have appeared in a number of periodicals, including Arkansas Review, Cape Rock, Georgia Review, Harvard Review, Natural Bridge, and Slant.
You can download the November 2019 Writers' Retreat Registration as a .pdf below. If you do not have Adobe Acrobat reader, you can download the free .pdf viewer here.
November 2019 Retreat
Recent Mentors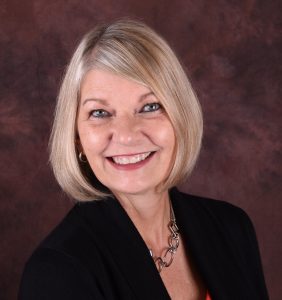 Hemingway-Pfeiffer Writer-in-Residence Dorene O'Brien is a Detroit-based creative writing teacher and writer whose stories have won the Red Rock Review Mark Twain Award for Short Fiction, the Chicago Tribune Nelson Algren Award, the New Millennium Writings Fiction Prize, and the international Bridport Prize. She is also an NEA and a Vermont Studio Center creative writing fellow. Her work has been nominated for three Pushcart prizes, has been published in special Kindle editions, and has appeared in the Baltimore Review, Madison Review, Best of Carve Magazine, Short Story Review, Southern Humanities Review, Detroit Noir, Montreal Review, Passages North, and others. Voices of the Lost and Found, her first fiction collection, was a finalist for the Drake Emerging Writer Award and won the USA Best Book Award for Short Fiction. Her fiction chapbook, Ovenbirds and Other Stories, won the Wordrunner Chapbook Prize in 2018. Her second full-length collection, What It Might Feel Like to Hope, released in 2019, was named first runner-up in the Mary Roberts Rinehart Fiction Prize and won a gold medal in the Independent Publishers Book Awards (IPPY). She is currently writing a literary/Sci-Fi hybrid novel.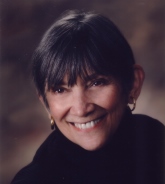 Pat Carr holds a B.A. and M.A. from Rice, a Ph.D. from Tulane and has taught writing and literature in universities and workshops across the country. She's published sixteen books, including The Women in the Mirror, winner of the prestigious Iowa Fiction Award, and Death of a Confederate Colonel, winner of both the PEN Southwest Fiction Award and John Estes Cooke Civil War Fiction Award, and she has over a hundred short stories published in such places as The Southern Review and Best American Short Stories. Her most recent books are a memoir, One Page at a Time (2010), a how-to text, Writing Fiction with Pat Carr (2010), a novella, The Radiance of Fossils (2012), and a collection of short stories, The House of Prytania (2014).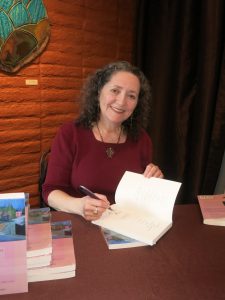 Andrea Hollander is the author of four full-length poetry collections: Landscape with Female Figure: New & Selected Poems, a finalist for the Oregon Book Award; Woman in the Painting; The Other Life; and House Without a Dreamer, which won the Nicholas Roerich Poetry Prize. Other honors include an Oregon Literary Fellowship, two Pushcart Prizes (in poetry and prose memoir), the D. H. Lawrence Fellowship, the Runes Poetry Prize, two poetry fellowships from the National Endowment for the Arts, and two from the Arkansas Arts Council. Her poems and essays have appeared in numerous anthologies, college textbooks, and literary journals. For twenty-two years she served as the Writer-in-Residence at Lyon College, where she was awarded the Lamar Williamson Prize for Excellence in Teaching. She lives in Portland, Oregon, where she teaches workshops at the Attic Institute and Mountain Writers Series. Her website is www.andreahollander.net.
Professor Robert Lamm serves as Director of English Education at Arkansas State University. Highlights of his career include serving as a visiting professor at the University of Notre Dame, directing the NEA Writing Project, editing the literary magazine Arkansas Anthology, and mentoring writers' retreats at the Hemingway-Pfeiffer Educational Center. He presents on many subjects, including "Visual Arguments," "Humor Writing," "Writing Poetry," and other forms of creative writing. The second edition of his college-level textbook Dynamic Argument was published last January by Wadsworth Publishers, Cengage Learning.