Curriculum Guide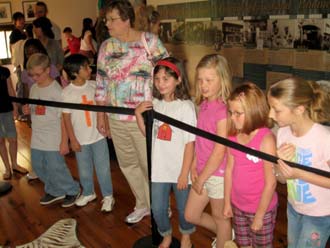 The Hemingway-Pfeiffer Museum and Educational Center offers educational programming to all ages, especially K-12 groups. HPMEC can satisfy Core Curriculum requirements through lessons on a variety of topics, including:
*The life and writing of Ernest Hemingway.
*The agricultural history of the Arkansas Delta region.
*The history and lifestyle of the 1920s-1930s.
*The Great Depression and New Deal.
*The internationally prominent Pfeiffer family.
If you'd like special educational programming on any of these topics, or if you'd like to request programming on another topic, contact Dr. Adam Long at 870-598-3487 or adamlong@astate.edu.
As you prepare for your class, the Curriculum Guide can serve as a guide for where the tour content fits into specific Arkansas History/Social Studies curriculum frameworks. The tour can be used to address a specific subject such as the Great Depression in Arkansas or it can provide a multi-subject review for students. Please consult the Museum staff on how the tour can be tailored to meet your classroom curriculum needs.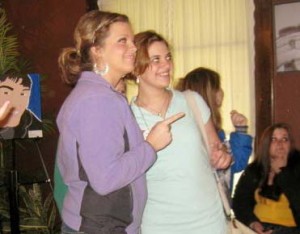 The HPMEC Curriculum Guide includes K-8 Social Studies Curriculum Frameworks, Grade 7-12 Arkansas History Curriculum Frameworks, Core Curriculum Lesson Plans for K-5, 6-12, and a selected bibliography. You can download the complete HPMEC Curriculm Guide as a .pdf here. If you do not have Adobe Acrobat reader, you can download the free .pdf viewer here.
Hemingway-Pfeiffer Museum and Educational Center Curriculum Guide
The Missouri Curriculum Guide can be downloaded here. Curriculum Guide – Missouri