About
The Hemingway-Pfeiffer Museum and Educational Center opened in July 1999 in conjunction with the national celebration of Hemingway's 100th birthday. The property, Arkansas State University's first Heritage Site, was acquired in 1997 from Beatrice Janes. She and her husband, Tom, purchased the property in 1950, after the death of Mary Pfeiffer, and raised their family there. A-State restored the Pfeiffer-Janes House and the Hemingway Barn Studio to their 1930s appearance. Authenticity was achieved by researching surviving correspondence, photographs, laboratory analysis, and oral history interviews. A 1937 aerial photo of the project area was used to create the master site plan.
The mission of the Hemingway-Pfeiffer Museum and Educational Center is to contribute to the regional, national and global understanding of the 1920s and 1930s eras by focusing on the internationally connected Pfeiffer family of Piggott, Arkansas, and their son-in-law Ernest Hemingway. This includes drawing on Hemingway's influence as a noted American author to foster interest in literature and promote excellence in the art of writing.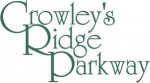 Located approximately 60 miles north of Arkansas State University's main campus in Jonesboro, the Hemingway-Pfeiffer Museum and Educational Center also serves as the Visitor Center for the northern terminus of Crowley's Parkway, Arkansas's first National Scenic Byway. Click here to find out more about Crowley's Ridge Parkway.
To learn more about the Pfeiffers and Ernest Hemingway, click here for an Interactive Timeline.