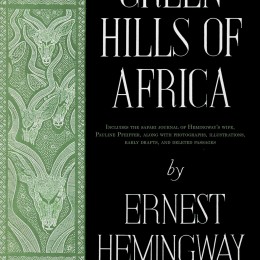 Earlier this month, a new version of Hemingway's 1935 Green Hills of Africa was released in celebration of the eightieth anniversary of the book.  Green Hills of Africa is Hemingway's semi-autobiographical account of his 1933-34 safari.  His wife Pauline accompanied him on this safari.  In fact, Pauline's uncle Gus Pfeiffer funded it.
The new edition, edited by Ernest's grandson Sean, features an appendix of documents which give context to the book itself.  Among these is Pauline's previously unpublished journal from the African trip.  This is a rare example of Pauline's writing in print and will be of great interest to those wanting to know more about Pauline and her relationship with Ernest.
To learn more, read the full story here.